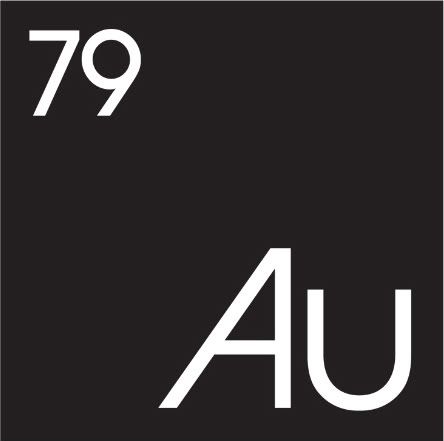 Undeniably a girl's favorite element on the periodic table. 

The AU79 collection is dedicated to independent women who aren't afraid to get their hands dirty and make things happen for themselves -- go-getters, not gold-diggers. Their press release says the signature shovel represents empowerment and working hard to dig up whatever you want, and I can certainly appreciate the symbolism. At my age, a "Grrl Power" tee is a major fashion faux pas!
All the pieces in the collection are available in white, yellow and rose gold.