Being the head wear junkie that I am, I was thrilled when invited to preview the Hats by Selima spring collection. As I arrived at the
Bond 07
store in the East Village, I thought I was at the wrong place but continued forth anyway. I walked through the boutique only to arrive at a hair salon. This is getting good, I thought! I walked down a flight of stairs to locate the hidden Hats by Selima atelier. I met with designer Virginie Promeyrat who launched the line in March of this year. The lovely French designer walked me through the handmade collection and her work space. Here are a few of her masterpieces.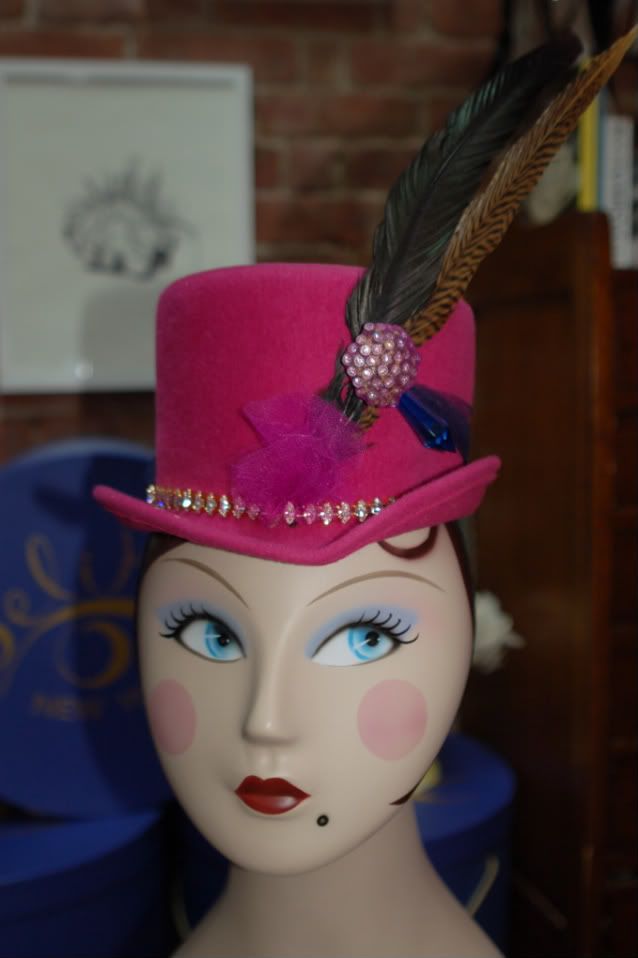 These miniatures were darling. She has an endless array of these petites to choose from, one more charming than the next.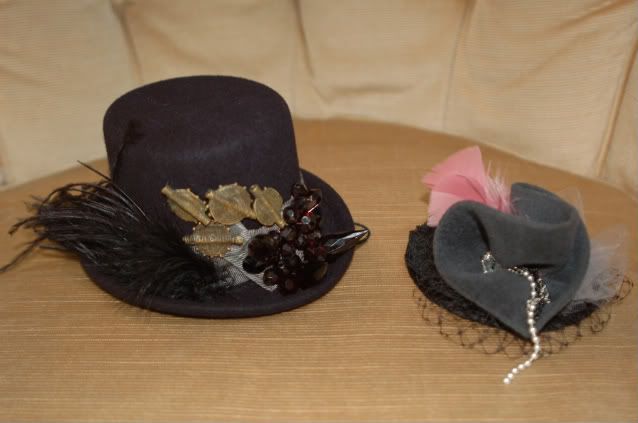 It's hard to believe that this: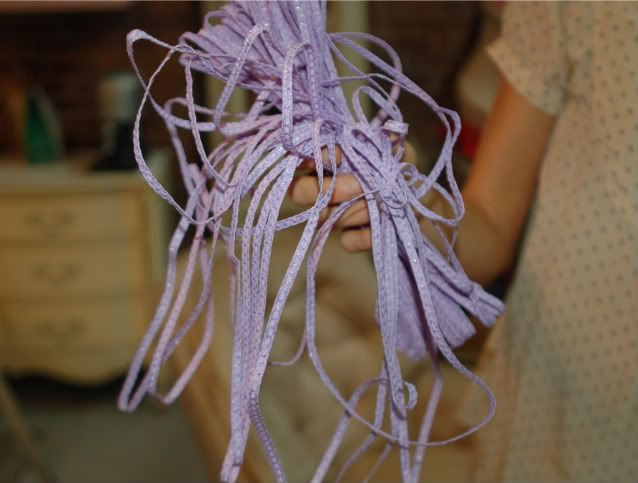 Can be turned into this: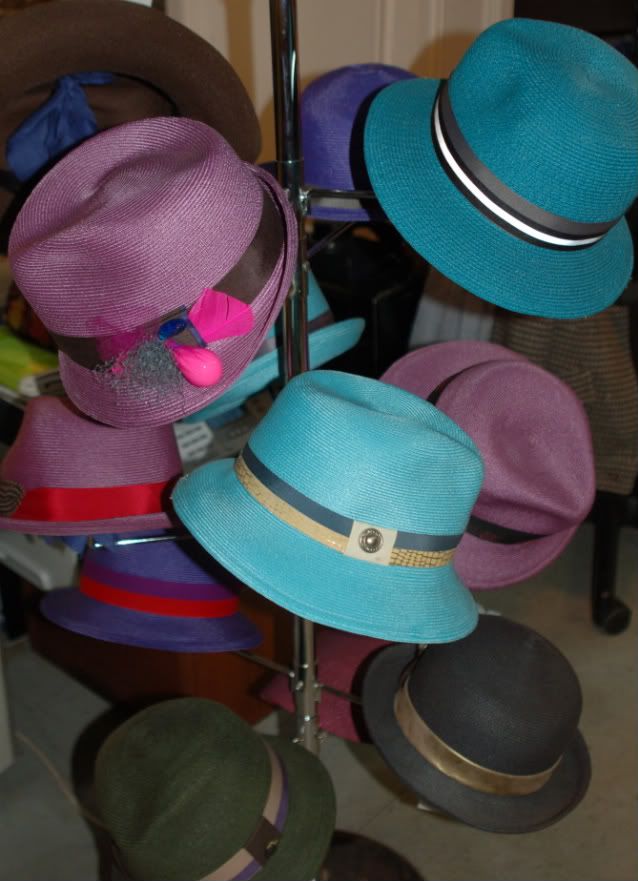 The work space was full of hat boxes overflowing with tulle, antique trimmings, feathers, vintage hardware and jewels. A crafters dream!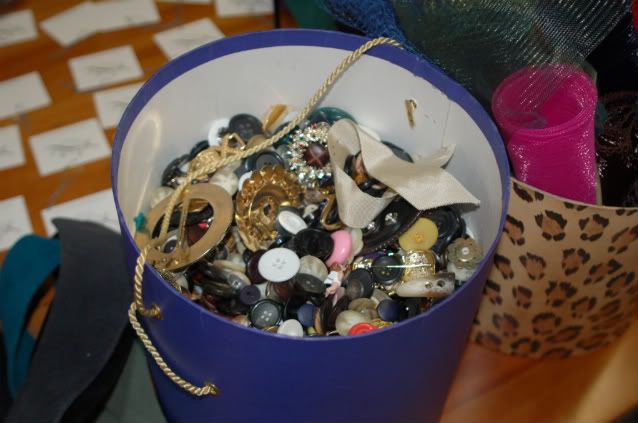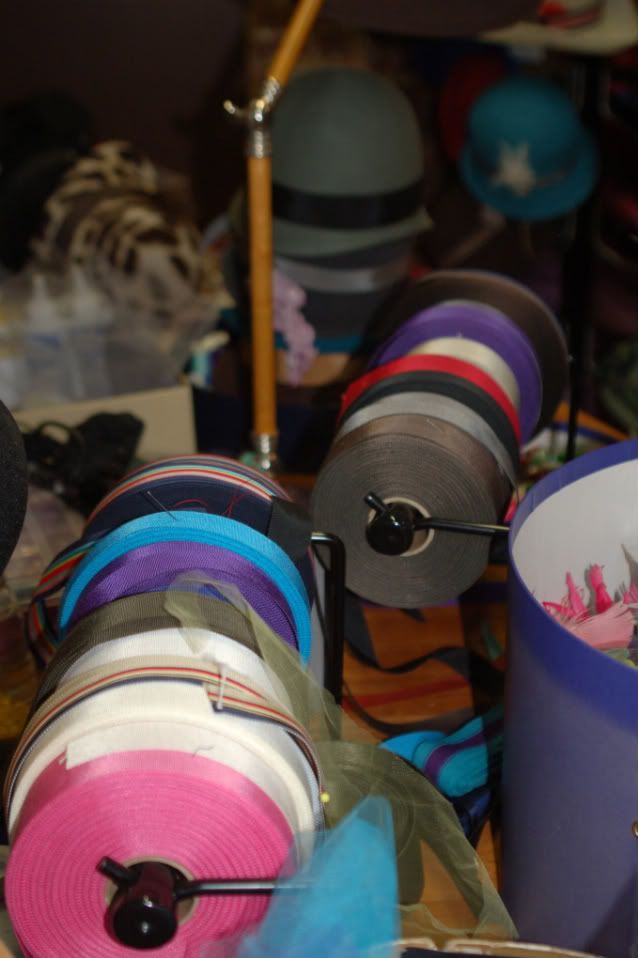 A snazzy hat maker at work, with a dapper thinking cap on of course!
Prices range from $130 to $600, not bad for an original work of art. Whether you dare to be different or just want a hip hat, this store is worth checking out. The journey alone is worth the trip. Get a haircut if nothing less!
Play time! Like a kid in a candy store, I couldn't help try a few on before leaving.

Represented by The Collective Agency.