I've been wanting to talk about
Mirit Weinstock
since I first set eyes on one of her necklaces. I was so taken aback by its beauty, intricacy and uniqueness that I needed to know more. My search hasn't been easy, but worth it!
Here's what I learned:
The Tel Aviv-based designer inventively combines art with fashion in not only her accessory line but in ready-to-wear collections and wedding dresses.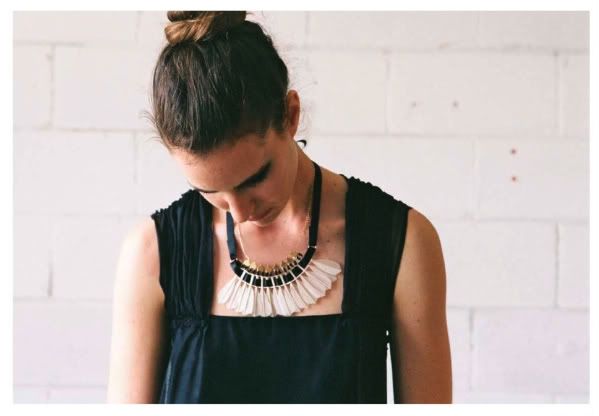 Perhaps she picked up her creative approach and willingness to experiment from her internships at Alexander McQueen and Lanvin. I'm sure it didn't hurt!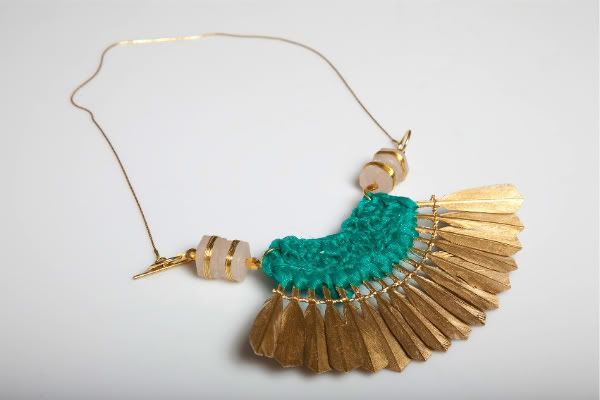 Not your average statement piece, these necklaces are made of shuttlecocks (that's right, badminton birdies). Who knew they could look this good?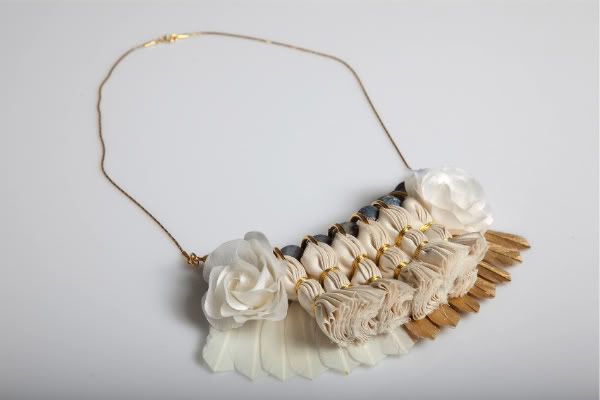 I haven't found many retailers that sell the line, but a few styles are available on
PixieMarket.com
, and I was told that Henri Bendel may soon be carrying them.
Bonus: Self portraits of fans from around the world are featured on Weinstock's site wearing her offerings. Not only is it worth checking out for the aesthetics, but by taking part, you can get a discount on the designer's goods. Pretty much a win win.