I previewed Lia Sophia's Lanaya collection today, and liked what I saw. Designer Dani Stahl incorporated many of my favorite elements from last season's Midnight II line into Lanaya: matte gold, black, gunmetal, and smoky stones.
Honestly, I can't get enough of the black!
Chain fringe is a new and exciting element for the line. Me likey. 
Ignore the photo clip in the pic.
Due to the success of my last Lia Sophia giveaway, I would like to present my next "Win It" item, the 16" Zipper Necklace with black diamond crystals in matte gold. Yes, this stunner (retailing for $700) could be yours!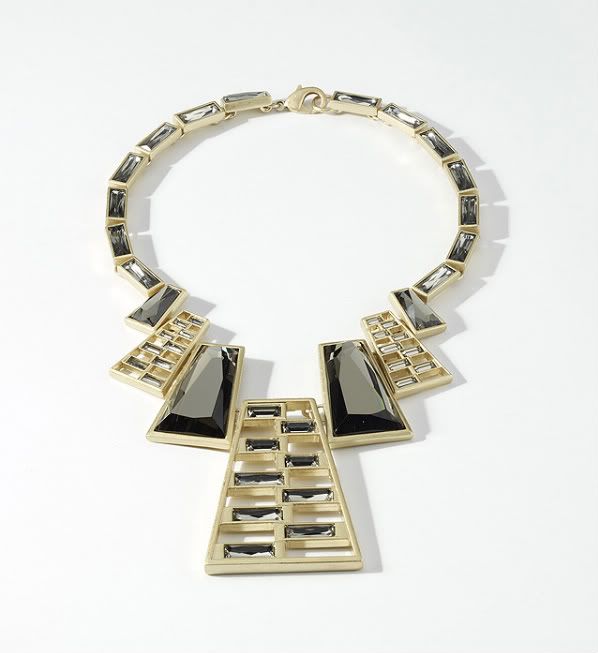 To enter for the giveaway:

1) Become a follower of Accessory Source through bloglovin (button in the upper right of this page), or blogspot for you fellow bloggers. It takes 2 seconds.
2) Shoot me an e-mail at theaccessorysource@gmail.com, with "win it" in the subject box. 
A winner will be selected on March 31st. Best of luck!