It's wet and dreary in New York today, if only I had one of these imaginative umbrella hats.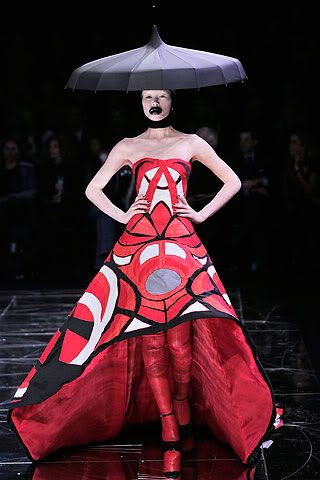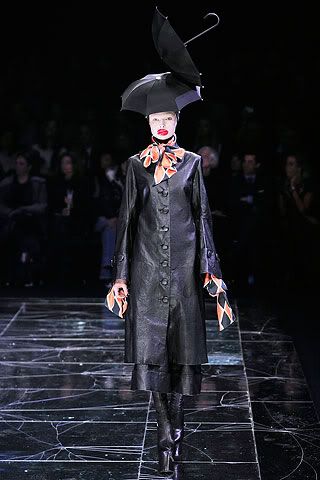 Alexander McQueen fall 2009, Photos from style.com
Seriously,
Totes
should get in on a collaboration with
Philip Treacy
for his ingenious headgear. What do you think? Do they have mass-market appeal? Probably not, but they do free up your hands. Kind of like having your own Farnsworth Bentley.