Being an admirer of all things retro, I was delighted by the
Laura James
jewelry collection. Incorporating antique and vintage finds, she has created elegant pieces that are wearable, unique, current and timeless.
I've often thought when looking at ornate chandeliers that the hanging crystals would make for some stunning jewelry. Thankfully, designer Laura James has had the same idea. How beautiful are these long necklaces made from remnants of a light fixture?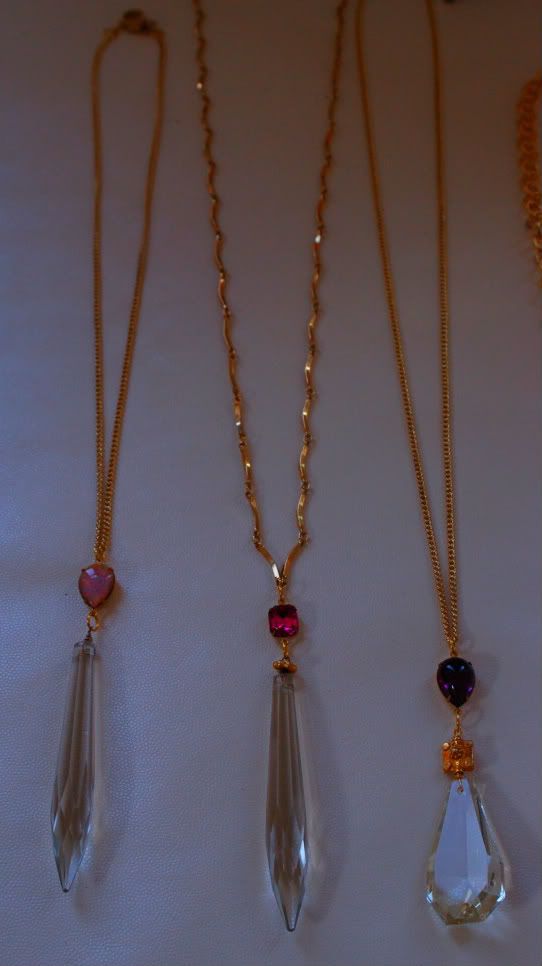 Laura told me (in her Southern belle accent) that multiples of the antique fixings aren't hard for her to procure. So only being able to make one of each bauble is not an issue. Because one-of-a-kind really only benefits the person who owns it! Am I wrong?