Today I was channeling my inner pin-up. What I lack in attitude, I make up for in garb.
Necessary components to pull off the look:

vintage romper
retro baubles
red lipstick
Old World pumps
Romper from Beacon's Closet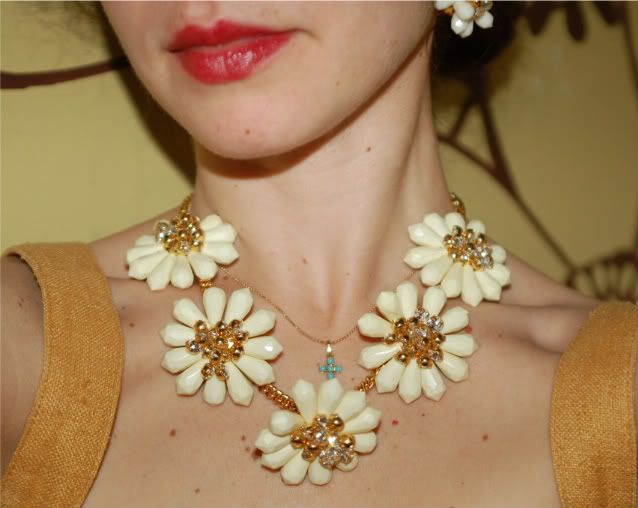 Necklace, clip-on earrings and bangles by nOir; lipstick by Sally Hansen in Sagria

Thrifted lace pumps
And here's a funny story for you. I went to my neighborhood market to grab a cup of coffee when I was approached by Mash (a.k.a. co-owner and designer of nOir). He commented on how he designed the pieces I was wearing and then proceeded to tell me that I was wearing the necklace wrong. Ha! How embarrassing! He proceeded, unsuccessfully, to try and shorten the chain (while still in the deli!). He extended an invitation for me to come to his studio and promised to customize it to my neck. How great? True story.