It's no question that thigh-high boots are fall's trendiest (and most risque) footwear. We saw them on almost every designer runway for this season, and now they're being sold just about everywhere. Two things that make them most appealing for me? They make wearing a micro-mini possible, and you can skip tights! Pretty good perks.
Emilio Pucci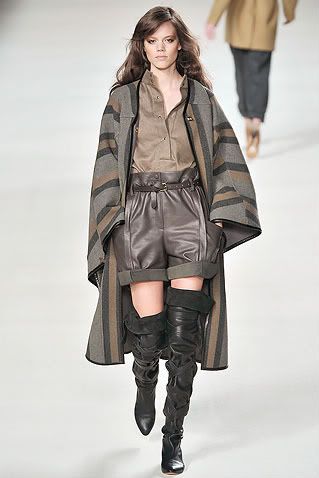 Chloe
Isabel Marant
My fear? That they will get into the wrong hands, and we will be seeing a lot of this.
They quite possibly can become the "Uggs" of fall. You know what I'm talking about -- girls will be wearing them with all the wrong things and the boots will go from slick to ick, just like that! 
But I'll try to stay positive, while I anticipate seeing a stylista strutting down the street in a pair of these babies. If worn correctly, they definitely can take an ensemble to new heights.