I start my holiday shopping early each year, but without fail, I'm always scrambling the week prior to Christmas. Mainly because as I shop for others, I get sidetracked finding things for myself. I know you can relate! So please forgive my recent spate of tardy posts. 
Also, by shopping early I have time to change my mind, rethink and complicate the situation, like these bracelets. 
I purchased these wood cuffs for friends weeks ago and then decided more recently that they were rather plain.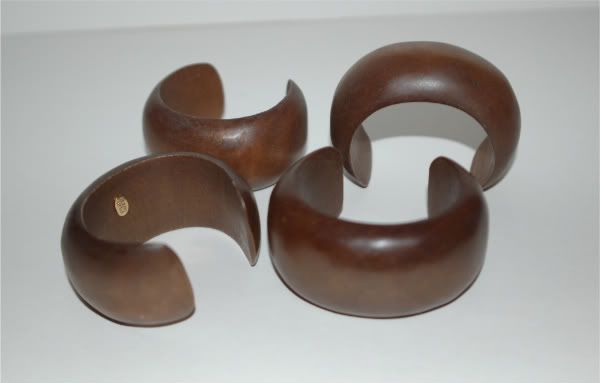 So I headed to my neighborhood vintage bead shop and bought some antique findings.
I used this glue that I highly recommend if you are doing any jewelry crafting. It's easy to use, wipes off if you make a mistake and hardens very strong. Ignore the stated directions of letting the adhesive dry for 2-10 minutes, and let it sit for 24 hours.
Ahh... much better. Embellished wood cuffs for all!